Castle Aquatics 2023 Product Catalog #31 now available!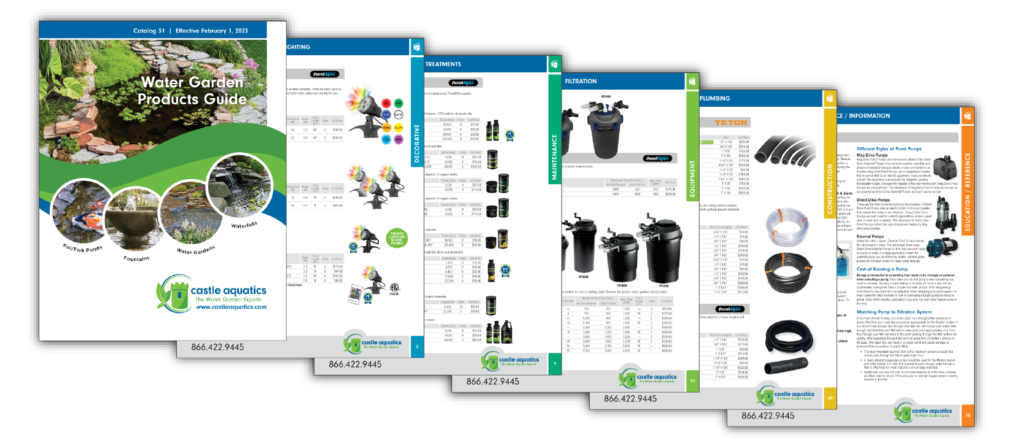 The annual Castle Aquatics Product Catalog #31, effective February 1st, is now available for download! The 2023 Catalog #31 features products features all of your favorite products and several new additions to consider adding to a dealer store.
With over 50 featured brands and 1000+ products, Castle Aquatics will be ready to stock a dealer store with all the products needed to help customers become a successful fish and water feature owners!
Download your free copy of the Catalog by filling out the form below:

(P.S. If you would like to learn more about becoming an Authorized Dealer with Castle Aquatics to sell these products in your store, click here to contact us).