Preparing Your Pond For Cooler Weather, Part 4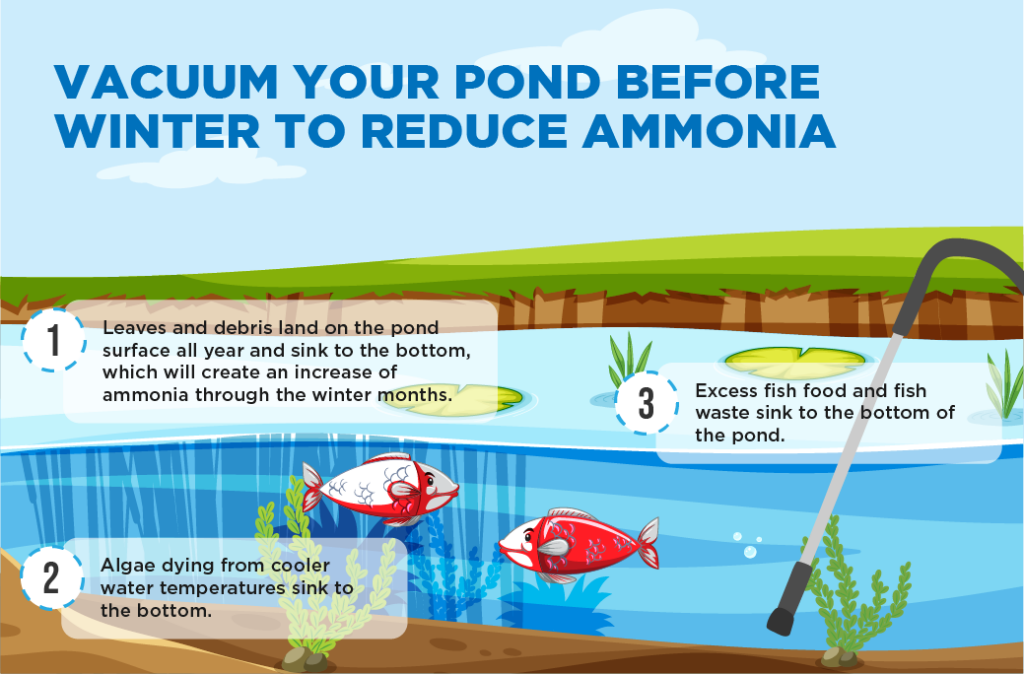 You should start preparing for the cooler weather before it comes, therefore cleaning and maintenance is needed year round for the most part. Although it is most needed in preparation and throughout the cooler weather season, vacuuming your pond is a necessity for you to keep your pond in its best shape, and for the health of your koi.
Many overlook what's on the bottom of their pond, and the buildup of muck can become detrimental to the quality of the water. It's important to start cleaning before the pond reaches 50F because the fish will still be active and constantly moving during the warmer weather. This makes them less likely to be affected negatively by the cleaning procedures, and lessens the chance of harmful toxins, fungi and parasites.
A Pond Vacuum is a maintenance device that has minimum disturbance and can suck up debris from the hard to reach areas of your pond. Just like a regular vacuum for your household, pond vacuums are simple and hassle-free to use, making your pond maintenance routine easier than ever before.
Why vacuuming is neccessary
Leaves and debris land on the pond surface all year and sink to the bottom, which will create an increase of ammonia through the winter months. – The rotting leaves, tree branches, dead aquatic plants that fall into your pond through time ruins the oxygen levels of the pond, which can harm your fishes' health. Using a pond vacuum can help you get to hard to reach areas to suck up debris and keep your water clear and in its best shape.
Algae dying from cooler water temperatures sinks to the bottom. – The aquatic life also contributes to the debris that can build up at the bottom of the pond, which can cause ammonia for your fish from its alteration of oxygen levels. It is best to remove them from the bottom of the pond to prevent it in the best way you can.
Excess fish food and fish waste sink to the bottom of the pond. – When feeding your fish, their diets can change throughout the cooler weather, and feeding the perfect amount every time is not guaranteed. The fish food and their waste can contribute to the debris as well.
TYPES OF POND VACUUMS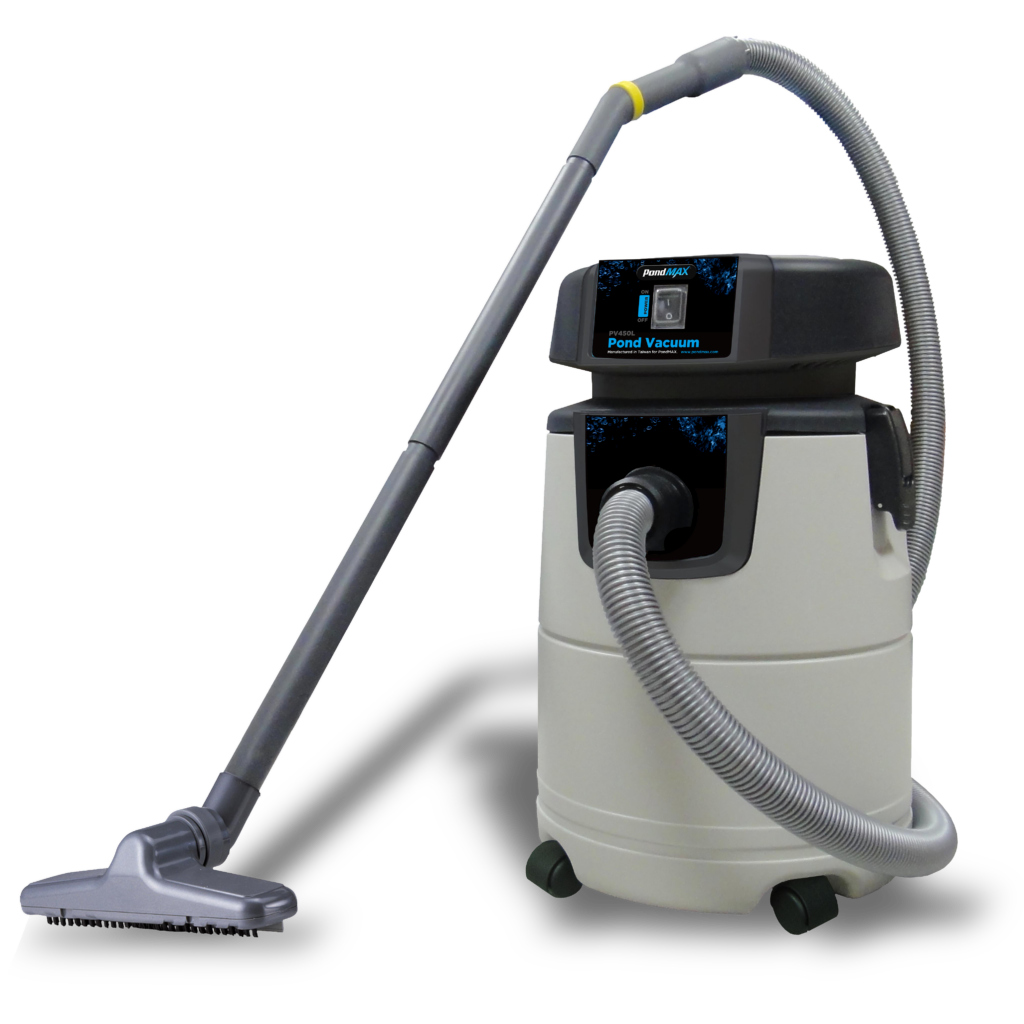 AUTOMATIC – The PV450L by PondMAX is an electric pond vacuum designed to provide high suction and a large capacity waste tank. When in auto mode the PV450L will suck until the tank is full and then automatically go into standby while it drains the waste tank for 30 seconds. Then it returns to suction mode and makes cleaning out the debris in the bottom of your pond or fountain a breeze.
Consider these options from PondMAX and contact your local store to check availability.